Set in military occupied Vienna shortly after WWII, 1949's The Third Man stars Joseph Cotten as Holly Martins, a writer of pulp Westerns, who travels to the Austrian capital to visit his friend Harry Lime, played by Orson Welles, about an offer of a job. Once there, Martins learns of Lime's recent death by speeding truck. Against the advice of British Army Police, Martins decides to stay in Vienna and begins to investigate the circumstances behind Lime's vehicular demise. Unsurprisingly, intrigue follows.
The Third Man's cast and crew are so loaded with talent that the finished product has frequently inspired discussions over the auteurs responsible. By now the default credit/blame for nearly all films goes to the director, and here that's Carol Reed. Academy Award buffs may recognize his name as attached to 1968's Best Picture winner Oliver!, but Reed's critical reputation largely rests on a trio of successive titles from the late-'40s. They are '47's Odd Man Out, '48's The Fallen Idol and The Third Man.
Complicating the scenario is a script by celebrated 20th century writer Graham Greene. Numerous Greene works have been adapted to the screen including The Ministry of Fear, The Power and the Glory (as The Fugitive), The Heart of the Matter, The End of the Affair, The Quiet American (twice), Travels with My Aunt and The Human Factor, but The Third Man stands as an original screenplay, the author's novella appearing later.

Unlike his Yank counterparts F. Scott Fitzgerald and William Faulkner, Greene's scripting isn't a case of the Great Litterateur brought low by Hollywood's mercantile entertainment machine. This was in fact his second consecutive screenplay for Reed, having penned The Fallen Idol, and it also bears mentioning that Greene dished movie reviews early in his career.
They include a still relevant (controversial, even) dispatch on Wee Willie Winkie (and its star Shirley Temple) that brought litigation from 20th Century Fox; the studio's victory pulled 500 pounds out of the novelist's savings (he was on the lam in Mexico at the time) and put periodical Night and Day right out of business.

But it's not Greene who most regularly challenges Reed as The Third Man's creative visionary. That distinction belongs to Welles, an endearingly important cinematic figure who some continue to mistake as the film's director. It's an error suggested by Welles' frequent double-duty as director-actor and additionally exacerbated through the appearance of Cotten, a favored performer of Welles in '43's Journey into Fear, '42's The Magnificent Ambersons and '41's Citizen Kane (he's even in the recently rediscovered Welles movie of '38, Too Much Johnson).
All this talent derived from a co-production deal between Brit Sir Alexander Korda and American David O. Selznick; Korda's company made the films as Selznick provided the Hollywood stars and part of the money. While designated as British, The Third Man's location-shoot in Vienna (as opposed to using soundstages) essentially makes it an international production.
Noteworthy on its own, it also led to the discovery of Anton Karas. Hired by Sascha Studio's head Karl Hartl to provide music for the British crew's welcoming party, Reed dug his zither playing so much he bailed on the conventional orchestral score; alongside Robert Krasker's Expressionist black & white cinematography chock full of off-kilter "Dutch" camera angles, Karas' memorable stylings add to The Third Man's substantial list of unique qualities.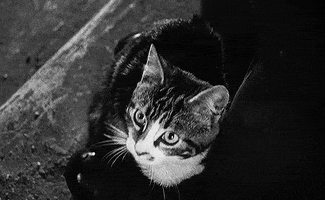 Perhaps the finest example of British film noir, The Third Man won the Grand Prix at the 1949 Cannes Film Festival. A must see for any movie fan, its fresh availability in a 4k restoration is cause for celebration.
Tickets for the 4k Restoration of Carol Reed's THE THIRD MAN can be found by CLICKING HERE.  Screening is Sunday August 31 at 1pm.
Classic film-noir, Bollywood, Russian silents, old-school Hollywood musicals, gritty '70s dramas, Hong Kong action, cinema vérité, wide-screen Westerns, Psychotronic curiosities, experimental wonders, horror double features, decades of independents and the New Waves of France, Germany and Romania; over the years these genres and others have assisted Joseph Neff in not getting enough sleep. When not watching movies and reading books he writes music reviews for The Vinyl District.