Let me start out by saying this film was not easy for me to watch or to write about but it is necessary.  The documentary focuses on two vigilante groups (Autodefensas and Arizona Border Recon) fighting against the drug cartels in Mexico and patrolling for illegals at the US border.  As one path converges into the other, both men featured are similar in their goals: to create a safe and habitable home life, not only for themselves, but for the people in their towns, states and respective countries.
Cartel Land is gritty and beautifully shot along the border of Arizona and Mexico with red dirt, Saguaro cactus and scrub brush all over the rugged rocky landscape.  It begins with men cooking meth in the desert, bandanas covering their faces and admitting they know what they're doing is wrong, but because they are poor they seem to feel it's somewhat forgivable.  It isn't.  It never will be no matter what name you give it, especially with the methods they employ to enforce it.
Director Matthew Heineman then leads into commentary from the people in Michoacan, Mexico who are attending multiple funerals for family members and neighbors killed by the Knights Templar Cartel – all because the lime farmer they worked for couldn't pay his "protection" fee.  No one escapes – even 3 month babies are victims.  You see their tears and you can feel their pain.
We first meet Tim "Nailer" Foley, a former veteran and recovering Meth addict, who leads a paramilitary group at the border who patrol for illegals and human traffickers.  He is a hard weathered and leathery man and it's very difficult to like or respect him due to his obvious racism and salty language, but he is dedicated to doing what he believes in and he believes his way is the only way. I think at times he feels sorry for the immigrants but knows what he needs to do to protect his country.
His counterpart in Mexico is Dr. Jose Manuel Mireles, who leads an armed citizen militia through his town and neighboring towns to combat and force out the members of the Cartel who seem to operate without any problems from law enforcement or the Mexican government.  When Dr. Mireles is severely wounded in a plane crash (assassination attempt or accident?), he seems to lose control of the group and they morph into something akin to what they're supposed to be fighting against.
Heineman was in the direct path of bullets and was filming individuals being tortured, heard their screams and didn't seem to mind putting himself in harm's way.  He wanted to get the story out there for everyone to see.  One thing that stuck with me through the whole film was Nailer saying there is a fine line between right and evil.  You really see that throughout this film and the battles these vigilante groups face within themselves between what's right and wrong. At times throughout the film, you can't tell which is which.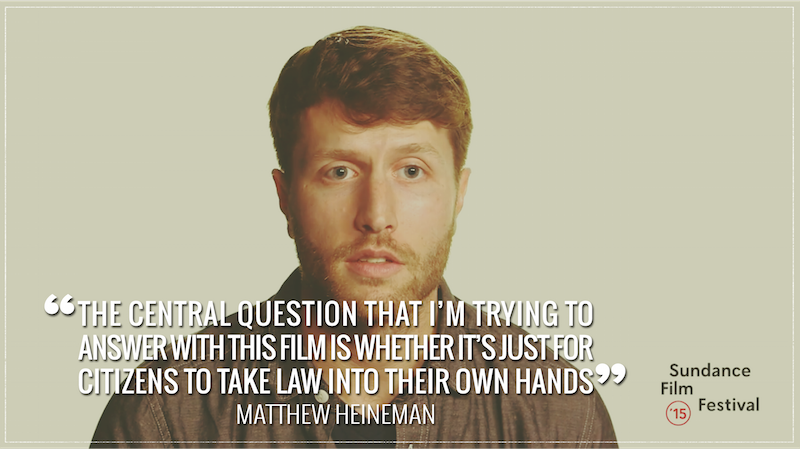 To me, the movie was short on supporting information. I thought the film was long but at the same time I felt like it wasn't enough and I wanted more information.  There is no clear protagonist and I found myself not really having anyone to root for as more of these men's character flaws were introduced.  One thing is for sure, the innocent people of these small Mexican towns continue to suffer from the violence and awfulness of these Cartels and at least Matthew Heineman shined a light on that.
Talk soon.
Lacey Tomechko
What five year old spent her weekends watching Die Hard, Lethal Weapon and Star Wars? THIS CHICK! I started working at 14 so I could go to movies or rent movies from the local video store. I'm pretty sure that's why I'm still working.